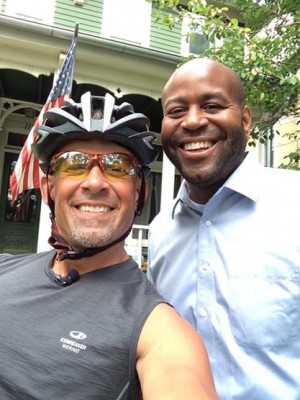 Here's my interview with my friend (and fellow Saint John's University graduate) Maury Glover from FOX-9 News in Minneapolis.  He came over to my home on Nicollet Island to do this interview, and it was great being able to share some more of my journey to benefit cancer research at the Mayo Clinic with others.
Here's where you can give to The Carolyn Held Memorial Fund
Your contribution is 100% tax deductible.
You can also support George directly:  If you have extra to share, you are welcome to contribute to George's food, camping and equipment expenses. These donations are not tax deductible. However, they do help offset the cost of George being on the road for 48 days, working to raise funds for the Carolyn A Held Memorial Fund.
Paypal users can fund George using: gmjazz@yahoo.com
Checks or Money orders can be made payable to:
George Maurer, 111B Island Avenue West, Minneapolis, MN 55401